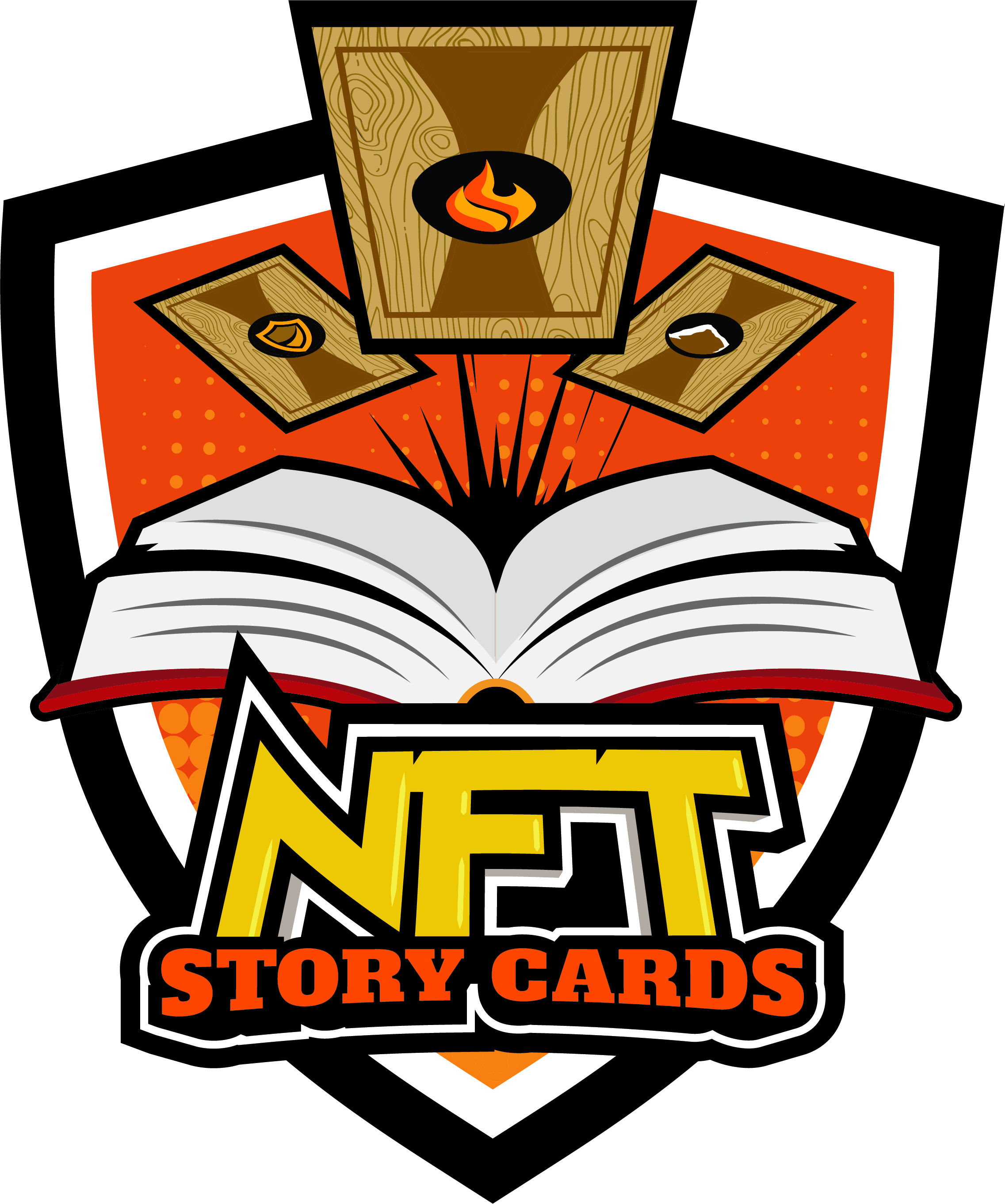 NFT + Digital Art + Choose Your Own Adventure = NFTStory.Cards
What are Story Cards?
NFT Story Cards are a unique digital collectible card that utilizes the WAX Blockchain to not only prove your ownership of unique digital card but ALSO gives you access to each part of our original stories!
Did You Say Choose Your Own Adventure?
Yes! We are super excited to be bringing the Choose Your Own Adventure storytelling medium to the digital collectible world. You'll unlock new parts and paths of each story with the different cards that you get a hold of.
How Do I Get Started?
Right now we are in the pre-launch phase but that doesn't mean you can get started! Check out how to get started below & earn your first Story Coins. These story coins can be combined to get silver and gold coins. Use these coins to gain access to our Phase 1 Flash Fiction Story Cards
Get Started with Chapter 1
Buy The Boy & The Book Starter Card
The story starts with The Boy & The Book NFT Starter Card. You can purchase it here. Then log in and read the first part of the story in our Story Portal.
Chose the path you want to take at the end of the first story then get the required Motivation Cards. You can purchase a Motivation Pack or find them on the secondary market.
Blend & Get a New
Story Key Card
Login to our Blends page and blend your motivation cards to get the next Story Key Card on the path in your story. Then head back to the Portal and read your adventure!
Click to Enter
The Story Portal
Buy With Credit Card
If you're new to the Crypto & NFT world we're offering our Newbie Pack with Credit Card. Just use the video above to create a WAX wallet and use the button below to purchase.
When you "blend" NFT's you are actually burning or destroying a few NFT's to get a newly created NFT. For example you may be asked to "blend" two bronze Story Coins with a base level or common...
The NFT space is a whole new frontier with lots of innovation and creativity. We want to continue to help foster both of these traits in the NFT community by innovating on the NFT collectible card...